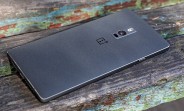 OnePlus 2, flagship killer or not, turned out one very interesting high-end smartphone with massive interest online. OnePlus indeed succeeded into hyping the fans and it seems the company delivered for the most part.
Whether the choice of Snapdragon 810 was the right one, or not, is a question with no simple answer. The performance is more than adequate and overheating issues are not possible, as the chip has been tweaked. But what about the battery life then? Let's find out.
The day we published our review our OnePlus 2 received an OTA update, which improved on the stability and hopefully the battery performance. We updated our unit and did the tests again. The OnePlus 2 outed similar results on the media, web and call tests, but performance a notch better when left on standby.
First things first though. The OnePlus 2 is an A student when it comes to 3G talks. The phone lasted north of 30 hours, when hooked on a 3G call, which is nothing short of impressive.
JRGRAPH_EXPANDABLE_VERSION = true;.jrGraphContainer { background: none !important; border-bottom: 1px solid #eee !important;}.jrGraph { padding-left: 0 !important; left:96px !important;}
Talk time
Lenovo Vibe Z2 Pro
33:20h
Huawei Ascend Mate2 4G
33:19h
Samsung Galaxy S6 edge+
30:29h
OnePlus 2
30:29h
Motorola DROID Turbo
30:09h
Microsoft Lumia 640 XL LTE Dual SIM
29:46h
Microsoft Lumia 640 XL LTE
29:46h
Microsoft Lumia 640 XL Dual SIM
29:46h
Microsoft Lumia 640 XL
29:46h
Samsung Galaxy Note5
28:34h
HTC One (M8) for Windows
28:34h
Nokia Lumia 1520
28:34h
Samsung Galaxy Note 4
28:31h
Sony Xperia Z4 Tablet LTE
28:25h
Samsung Galaxy S5
27:37h
Sony Xperia Z1
26:53h
Samsung Galaxy S6 active
26:29h
Samsung P6800 Galaxy Tab 7.7
25:45h
LG G3
25:38h
LG G Pro 2
25:37h
LG G Flex
25:19h
Sony Xperia T2 Ultra
25:16h
LG G2
25:15h
Samsung Galaxy A7 Duos
25:12h
BlackBerry Passport
25:12h
Huawei Ascend Mate
25:12h
Motorola Nexus 6
25:03h
Alcatel Hero
25:02h
Oppo N1
25:01h
Samsung Galaxy Note 3 Neo
24:52h
Sony Xperia Z Ultra
24:23h
Apple iPhone 6 Plus
23:49h
LG AKA
23:20h
Sony Xperia Z3
23:13h
Microsoft Lumia 640 Dual SIM
23:09h
Microsoft Lumia 640 LTE
23:09h
Microsoft Lumia 640 LTE Dual SIM
23:09h
Oppo R7
22:58h
Samsung P6200 Galaxy Tab 7.0 Plus
22:42h
Motorola Moto E (2nd gen)
22:36h
Sony Xperia Z2
22:13h
Sony Xperia C3 Dual
22:11h
Meizu MX4 Pro
22:09h
Yota YotaPhone 2
22:09h
Samsung ATIV SE
22:05h
Xiaomi Redmi Note
21:41h
Samsung Galaxy Note Edge
21:39h
Xiaomi Mi 4i
21:02h
Meizu m2 note
20:55h
LG Optimus G Pro E985
20:45h
HTC One M9
20:44h
Sony Xperia Z1 Compact
20:42h
Motorola DROID RAZR MAXX
20:24h
ZTE Axon Pro
21:23h
Motorola RAZR i XT890
20:07h
Huawei Ascend Mate7
20:06h
Samsung Galaxy A3
20:04h
Samsung Galaxy E7
20:04h
Samsung Galaxy A3 Duos
20:04h
Oppo Find 7
20:03h
Samsung Galaxy S5 Active
20:01h
BlackBerry Q10
20:00h
OnePlus One
19:56h
Samsung Galaxy Grand 2
19:55h
Samsung Galaxy Mega 6.3 I9200
19:54h
Sony Xperia SP
19:49h
Samsung Galaxy S6
19:48h
Samsung Galaxy S6 edge
19:48h
Sony Xperia T3
19:48h
HTC Butterfly 2
19:23h
HTC Butterfly S
19:14h
HTC Desire Eye
19:11h
Oppo…
Source: Lovely Mobile News